International Corporate Organisations
Trasys International has a strong track record in working with International and European Corporate organisations. This practical knowledge of relevant policies and regulations; combined with engineering skills and IT solutions, enables us to support your organisation to comply, excel and expand your businesses.
We understand the challenges you are facing, and have the right blend of business and IT skills to define, develop and implement solutions best suited to your situation.
Trasys International has a strong record in providing consultancy and IT services especially in domains such as Chemicals, Pharmaceuticals and Environmental Issues, where we are recognized as a knowledgeable niche player.
Challenges
Operating at an international level brings a number of benefits such as the access to larger customer markets and a wide choice of partnerships, but it also comes with a number of challenges to cope with a diversity of regulatory, organisational and cultural environments.
In a global, highly competitive market, companies need to face and address some of these key challenges:
Complying with global regulatory requirements
The number of global legislative acts is significantly increasing. This requires an appropriate response from companies at all levels. Monitoring the status of a global regulatory portfolio (ranging from product stewardship – related legislations to sustainability) and ensuring compliance requires a close and timely analysis of the potential impacts on the businesses, profound risk assessments and a definition of mitigation measures.
Embracing digital transformation
Today, the corporate world is in the midst of a digital transition and even for International Corporate Organisations it is a must to assess to what extend digital matters to them and how they have to transform their business models. This means, they need to adapt their organisations, to assess and digitalise their operations and to promote innovations.
Improving productivity
Increasing productivity and saving costs are of foremost priority for businesses. Developing a strategy that involves people and technology processes, workflows and capabilities, and implementing collaboration technologies will create a solid foundation to establish end-to-end collaboration along your supply chain. In turn, you will operate more effectively across time and distance barriers, reducing your operational costs and strengthening your customer relationships.
Cybersecurity
Noting the increasing pace and complexity of the threats, companies must adopt approaches to cybersecurity that would engage senior executives in order to protect critical business information without hindering innovation and growth.
Data protection
The EU General Data Protection Regulation (GPDR) will be applicable as of the 25th of May 2018. It is an essential step forward to strengthen citizen's rights in the digital age and it will facilitate doing business in the EU Digital Single Market. Still, the regulation imposes some key challenges, such as, wider definition of personal data, accountability and transparency, liability beyond data controllers, etc. Elements that demand full attention of the senior business and IT executives.
Solutions we implement FOR
International Corporate Organisations
From a global regulatory compliance strategy to business and IT architecture services, tailored webinars and trainings, identification and analysis of IT solutions and implementation, Trasys International is here to support you all the way.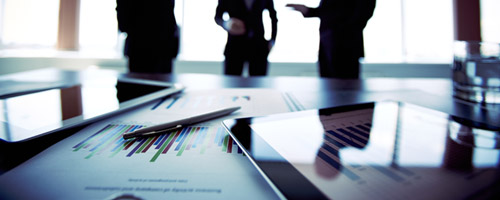 Business and IT Governance Framework
You are aware of the growing and ever-changing regulatory framework impacting your business areas and need to carry out regulatory compliance checks to know your status. Moreover, you need to identify priorities and strategically plan your resources and actions within a certain timeframe and budget to reduce risks. Our experts can support you with preparation of your Global Regulatory Compliance Strategy (GRCS), Business and Enterprise architecture complemented with a defined implementation roadmap and action plan.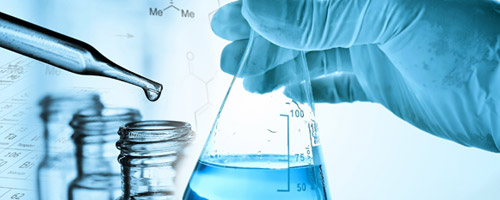 EU Chemicals regulations compliancy (REACH, CLP, Biocides)
Trasys International has unique experience in developing key IT solutions for international and European authorities, notably, REACH-IT, IUCLID, Register for Biocidal Products, resulting in in-depth understanding of the regulatory obligations and their impact on corporate organisations.
REACH Regulation compliance

If you manufacture chemical substances or import them from outside the EU above one tonne per year, you may have registration obligations as defined in the REACH registration deadline of 31 May 2018. If you haven't yet pre-registered your substance, late pre-registration may still be an option until 31 May 2017.

Trasys International can support you to comply with your REACH obligations by helping you prepare your REACH Compliancy strategy, or by examining how REACH processes and requirements impact your organisation, processes and IT solutions. Our in-house IUCLID 6 business analysts and software developers are at your disposal to offer top-level IUCLID 6 webinars and trainings from a starting to advanced course levels.

CLP Regulation compliance and submissions to Poison Centres
Our experts have in-depth knowledge of the CLP Regulation, they are knowledgeable of studies on the Product Categorisation System (PCS) and the Unique Formula Identifier (UFI) that were carried out for European authorities. This expertise, complemented with knowledge of IT solutions, enables us to support you with.

Biocidal Product Regulation (BPR)

The regulation is designed to improve the functioning of the single market for biocide manufacturers and distributors within Europe, by simplifying authorisation and approval processes and by introducing timelines for Member State evaluations. However, the regulation challenges companies to submit more and better quality data to authorities to ensure their dossiers can be properly processed.

Our experts can support companies with preparation of BPR compliance strategy together with an assessment of a company digital readiness and state of the data governance processes.

IUCLID 6 webinars and trainings
As developers of IUCLID 6 applications, our business analysts and software developers provide a range of services, from webinars and trainings (starter and advanced levels), technical assistance support for migration from your IUCLID 5 to IUCLID 6 application, helpline or any support you might need with your IUCLIDU6 in the cloud application.

IUCLID 6 development of tailored plug-ins
Taking into account that a significant amount of substance-related data is stored and maintained in the IUCLID application, it is of paramount importance for a company to leverage on the existence and the usage of these data for the preparation of different reports and/or information documents. In this context, our IUCLID experts can support you with defining a specific reporting format that is required by your organisation and with translating these requirements in an organisation-tailored IUCLID plug-in reporting generator that will allow you to prepare your reports in an efficient way.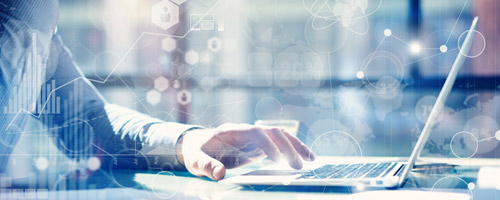 SUSTAINABILITY PERFORMANCE MANAGEMENT AND REPORTING
Sustainability reports, often called Corporate Social Responsibility (CSR) reports demand more detailed performance metrics that reflect on the company's priorities with regard to measuring and managing the impact of their operations. Our experts can support you with preparing your CSR and implementing best-in-class EHS solutions matching your needs.
Our strenghts
Our experience, expertise and ethics set us apart. We think this makes us the best choice for helping you implement the most efficient, cost effective and robust regulatory compliance systems. Trasys International has a strong track record of working with European Institutions & Agencies, National Authorities & International Public Organisations and International Corporate Organisations.
Your Benefits
At Trasys International we believe that IT is an integral part of business. We start by fully assessing your business needs. Our experienced consultants will then translate these needs into business and IT architecture, and produce a comprehensive and actionable delivery roadmap. We will ensure that you not only comply, but that you do so at the minimum effort, costs and with the maximum of business benefits.