IT governance is generally accepted as the best way to maintain a long-term partnership between IT and the other departments of a business. Every CIO knows that this business-IT alignment is key to justifying IT investments.
Traditionally, the business and IT people sit down together to define how IT will evolve, based on the business needs, in a one-shot exercise. They then produce a coherent roadmap for IT for the next few years. Often it stops there, as if the business needs will not evolve during this period.
But market changes and new possibilities such as flexible working require companies to be able to re-evaluate decisions and implement new ideas quickly, including for IT.
So clearly there needs to be a close partnership between business and IT on a continuous basis. A one-shot exercise to define an IT strategy is simply not enough.
A long-term partnership
When developing your IT strategy, take the opportunity to talk about your IT governance and define its mechanisms, specifying how business and IT will continue to collaborate on planning and projects, strategic decisions and managing day-to-day operations.
If you are implementing your IT strategy, why not take advantage of the chance to put your governance mechanisms in place as well? The stakeholders required for establishing the strategy and the governance are the same anyway.
Any IT governance handbook should define decision-making rights, responsibilities and related mechanisms for a range of domains, including your strategy, portfolio, programme and project management, budgeting, architecture, service delivery and risks.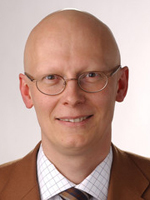 Patrick Jacobs, Practice Director IT Consulting