Taking into account the budget, resource, and staffing pressures organisations are facing today, IT service providers and IT departments have had to figure out how to do a whole lot more with a whole lot less. IT service management (ITSM) has been used over the years to enable IT organisations to answer such a demand. By shifting from a technology delivery approach to a process approach for providing customer service, it has created efficiencies and introduced structure.
At the end of the day, ITSM is all about focusing on delivering end-to-end services and value to the business, helping it achieve its key priorities whether that be growth, profitability or great customer service.
Shifting from a break-and-fix mode
Investing in an efficient ITSM tool is key to centralise and manage the process interactions and effectiveness they can produce. Implementing an ITSM tool also brings other benefits to an organisation:
It improves communication and decision taking within the IT department: today's tools are not just tools anymore, they are powerful platforms for enhancing communication. They do so by centralizing and merging disparate sources of data and presenting real-time dashboards of relevant information. It enhances everyone's ability to make quick decisions as things are happening.
It benefits to other departments too. People outside the IT department can take advantage of such a technology investment for their own needs. A company can add business value where they did not expect it, such as for managing Facilities, HR, Financial Services, PMO, etc.
Most importantly, it enables the IT department to shift from a break-and-fix mode to a more dedicated mode by wisely applying automation technology to remove the manual labour of many routine installation, configuration and administrative tasks. It helps to start allocating time towards activities producing higher value for the organization it supports.
Pitfalls to avoid
By correctly applying ITSM solutions, IT organisations can answer the challenges being placed upon them: customer centricity, communication, collaboration and consultation. Be aware, though, too often ITSM projects derail before reaching the target as the focus was set on the trip rather than on the final destination. In other words, please keep to the basics: focus on what ITSM will deliver to the business: drive business decisions, ensure less system downtime and failures, offer faster incident recovery, and deliver IT goods and services as planned.
Real-life experience
At Trasys, we recently went through the process of selecting a new ITSM tool for ourselves. We selected and deployed Cherwell Service Management Software but also trained and certified extra people to make our organisation fully service-driven. The plan is to get ourselves ISO 20000 certified by next year. In the meantime, as partner, we use Cherwell's tool to shake our own cocktail of ITSM best practices, with ITIL at its core.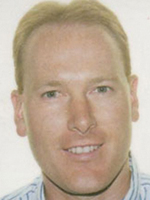 Cymon Birtles, Operational Customer Services Manager